Madeira Bowling Club

Madeira Bowling Club
Established in 1926
News Report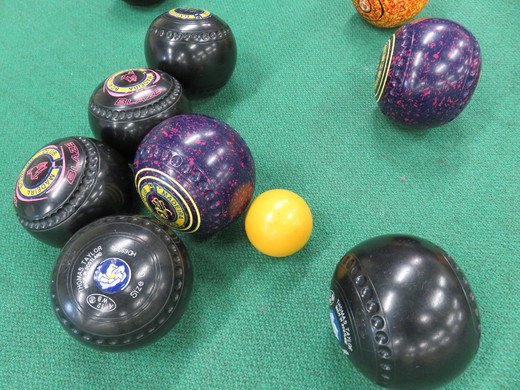 Lots of good bowling at Madeira last week. Topsham came to bowl and were well beaten by Madeira. A special mention must be made to David Bagnall , Carol Worth, Hilary Bird and Dennis Huntley for their high scoring game 33—12. Well done to Hilary Bird as this is her first season of playing bowls. We then had a visit from South Hams, Madeira just winning overall by 4 shots. Chris Reed , Penny Preece , John Hopkins and Susie Roughton [another new bowler] won by 9 shots. Bovey Tracey gave us a good game but Mary Clook, John Hopkins, Jean Healey and Chris Price bowled well to secure a 28-7 victory a great win.
Last week saw the last match of this season of the Lane Trophy, it was against our friends from Budleigh Salterton , Madeira had some very good games and got home with a 3-1 win we also secured the 2 bonus points. Well done to all of those bowlers who played and enjoyed playing in the Lane Trophy, we shall look forward to competing again next Autumn.
The Foxlands trophy was also played this week against Torbay, 2 strong wins, a draw and a loss, from Madeira, supporters enjoyed watching some very competitive bowling.
Next week 23rd and 24th February the semi finals of the County Championships are to be played at South Hams. Madeira are well represented, in the pairs, triples and the fours. There has been a lot of excellent bowling played to reach this stage and we wish them all good luck and good bowling to reach the final County game.
The National competitions are still being played Janine Orchard and Joy Penberthy beat Susie Bonnell and Jill Bishop from Sidmouth to ensure a place in the area finals, they will play against two young players from Torquay , Cassidy Lenton and Harriet Stevens. This should be an excellent match to watch, we are waiting to hear which neutral green they will play on.
Our hard working coaching team are producing excellent bowlers, who are now playing in teams throughout the club with confidence, well done to coaches and new bowlers. Bowls can be played by all so come along at 4:30 on a Friday and see what goes on all very welcome.

Follow the site to get the latest news and results straight to your email