Madeira Bowling Club

Madeira Bowling Club
Established in 1926
News Report
Mixed success in the early friendlies
Author: Jean Healey, 07/10/18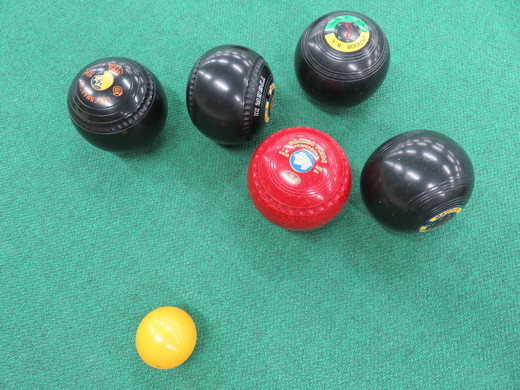 Madeira played their first friendly match against Ottery St Mary, who only have an outdoor green but play during the indoor season with local clubs to keep their members together. Vice Captain Penny Preece had her first game as Captain of the Day which resulted in a good win 82 – 36. David Macaulay's team of Jill Perrin, Rob Prescott, Joan Mansell remained in control the whole match winning 27 – 8. Dee Norman with Colin Hughes, Chris Reed, Nicky Fiddimore were 6 all at 7 ends then scored in 3s and 4s resulting in the same shot difference at 30 – 11.
Next day Vice Presidents men's teams came from Kingsley, Axminster, and Dawlish. Cliff Skinner's team of Chris Reed, Dave Moody, Jim Bradford, were 15 all on the 14th end but raced ahead in the last 7 ends to a final score of 32 – 18. The other 2 rinks lost but Madeira managed an overall narrow win of 61 – 58.
Sidmouth then brought a men's team which proved stronger with a final score of 54 to Madeira's 47. Although Skip Mike Gorman with Colin Hughes, Mike Ball, and Graham Clarkson led all the way with a final score of 26 – 13 it was not enough this time to compensate.
On Friday Captain Margaret Humphreys welcomed a ladies' team from "over the water" Dawlish, which resulted in another win for Madeira at 62 – 42. Highest scoring rink was from Skip Jean Healey with Ann Doidge, Sue Long, and De Williams winning 26 – 8. As there was a reported crash at Clyst St George resulting in very long queues it may be that our friends unfortunately had a longer day than expected but we hope that they enjoyed their afternoon of bowling.
Follow the site to get the latest news and results straight to your email