Madeira Bowling Club

Madeira Bowling Club
Established in 1926
News Report
Madeira Ladies selected for Devon
Author: Jean Healey, 25/11/18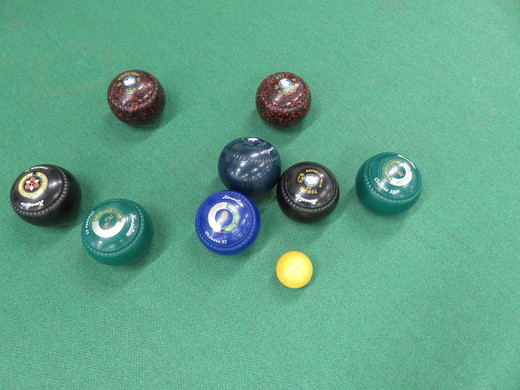 Four Madeira ladies have been selected to play for Devon in the inter-county Atherley Trophy Devon versus Somerset match on Saturday 15th December. Congratulations to Jan Roberts, Deirdre Norman, Christine Macaulay and Janine Orchard.
In the Foxlands Trophy league both home teams won at home, and Sue Harriott's team, De Norman,Penny Preece, Christine Macaulay, won convincingly at Sidmouth, with the other rink unlucky to lose by 1 on the last end after getting to 17 all. Overall a good 8 points going into the league table.
In the friendly matches a Madeira mixed team lost on all three rinks against Honiton always a hard game.
In an excellent enjoyable game against Budleigh men Vice Captain Chris Price had an unfortunate loss 4-23 which was compensated by Vic Doidge's team Chris Reed, Mike Holmes, Danny Doran, winning by a similar margin 20 - 7. Over 3 rinks the final score was just in Madeira's favour 45-42.
Such is the way of bowls the next day the Vice Captain Chris Price team of Andy Lock, Sue Lampey, Joan Mansell, against a team from Topsham led all the way to a final 24-6. Chris Macaulay had a much closer game leading throughout but almost losing on the last 3 ends to a close 19-18 win. Overall score was Madeira 62, Topsham 34.
On Saturday the Men's Interclub team lost out to a strong Exonia team, whilst other members came to the club for a coffee morning with toasted teacakes and jams, marmelades, and chutneys to buy. The next coffee morning on 15th December will have a Christmas flavour from 10am to midday when all are welcome to visit.
Follow the site to get the latest news and results straight to your email