Madeira Bowling Club

Madeira Bowling Club
Established in 1926
News Report
Festivities over - bowling resumes
Author: Jenny Charles, 07/01/18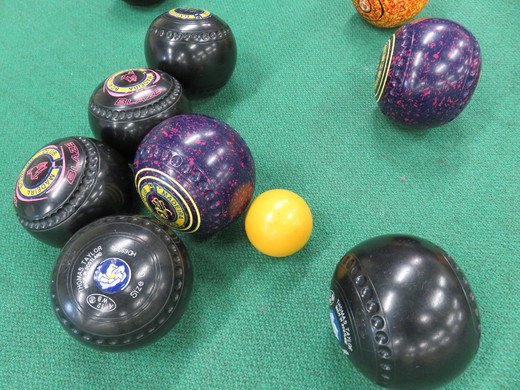 We have seen and played some exciting bowls at Madeira after the Christmas and New Year break.
1st January brought many out to play and enjoy the first game of the New Year! Jon Relph and his team of Myra Furminger, Jenny Charles, and Chris Read had the best shot difference, the match being played in good spirit.
Budleigh Salterton brought a mixed team to play and despite Dee Williams, Jon Sweetman, Ann Doidge and Jon Relph winning by 12 shots Madeira lost by 2 shots overall.
The men have been doing very well in the over 60's County league. They played Sidmouth winning by 36 shots, they won 3 out of 4 rinks giving them 19 points to 3 a very good result.
In the County Competitions Sue Harriott and her team of Chris Macaulay, Nikki Fiddimore and Janine Orchard had an excellent win over Honiton to move forward to the section final were they will meet Jill Bishop and her team from Sidmouth.
In the triples Jan Roberts, Janine and Catherine King also move forward to the section final these game will be played on a neutral green.
Janine Orchard has had a busy week she played with her husband Mike in the National mixed pairs, where they met stiff opposition - Natalie Chesney an England player and her husband Jamie ranked number 8 at the world indoor bowls championship . Janine and Mike lost but played a wonderful game of bowls against such high ranking players.
In the National competition Jean Rainton , Penny Preece and Jenny Smith had a very close game against Honiton, Penny delivering the shot wood to give them victory on the last end. They move on to meet a team from the winners of a team from Sidmouth or Madeira. We wish them all good luck in their next rounds.
From Madeira happy bowling to all bowlers during 2018.
Follow the site to get the latest news and results straight to your email