Madeira Bowling Club

Madeira Bowling Club
Established in 1926
News Report
Bowls Devon presentations for 2017 season
08/11/17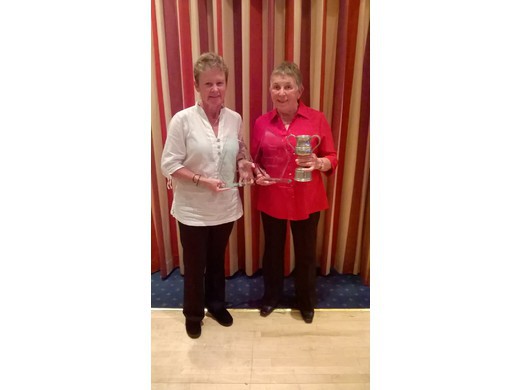 Last weekend saw Madeira players receive Devon County awards for their splendid wins during the outdoor season. Sue Harriott and Liz Smerdon were the Devon County pairs champions, they received glass trophies, Sue and Colin Shaw were also was presented with glass trophies for runners up in the mixed pairs. Madeira were proud of Kieran Daniels winner and Courtney Seers runner up of the Junior singles. Aaron Southgate and Josh Hadfield were runners up in the Pairs Championship. well done to them all.
Madeira had mixed fortunes with their friendlies last week. The game against Axminster saw Chris Reed, Joan Mansell, John Bellamy and Jenny Smith win by a huge margin of 39—11 which helped the club to a resounding victory. The game against Plymouth C.S. had very close games with 2 teams drawing, but the rink of Alan Halpin, Margaret Humphrey, Ken Roberts and Deirdre Norman had a 27—6 win giving Madeira the overall win. The game against Isca and Bovey Tracey was enjoyed by all but with wins for the visitors.
The County and National indoor competitions have started . In the National games we saw Deirdre Norman and Richard Prince win in the family pairs, Jenny Charles and Sandie Cox in the ladies pairs, Jean Rainton, Penny Preece and Jenny Smith in the triples . In a County game we saw Jean Rainton , Penny Preece and Jenny Smith with a close win. Good Luck to them all in the next rounds.
In the Denny Plate the Madeira Men played Caradon. Madeira men won on three of the four rinks: The away team had a credible score losing by 5 shots at Caradon. The home team won on both rinks giving Madeira a good win. Madeira 87 Caradon 63. They now play at Newquay on November 18th, We await anxiously another successful result.

Follow the site to get the latest news and results straight to your email